How to apply for passport online
Apply for Fresh PASSPORT APPLICATION ONLINE
Step1
Go to http://passportindia.gov.in/AppOnlineProject/welcomeLink

Click on REGISTER NOW under new user
Step2
Select Passport Office/Passport Seva Kendra of your locality
Provide appropriate details to make user registration
Initials and honorifics are not allowed
Password – The password must contain one digit (0-9), one lowercase (a-z) or uppercase (A-Z) character. It can contain minimum 8 and maximum 14 characters.
Click on register
Step3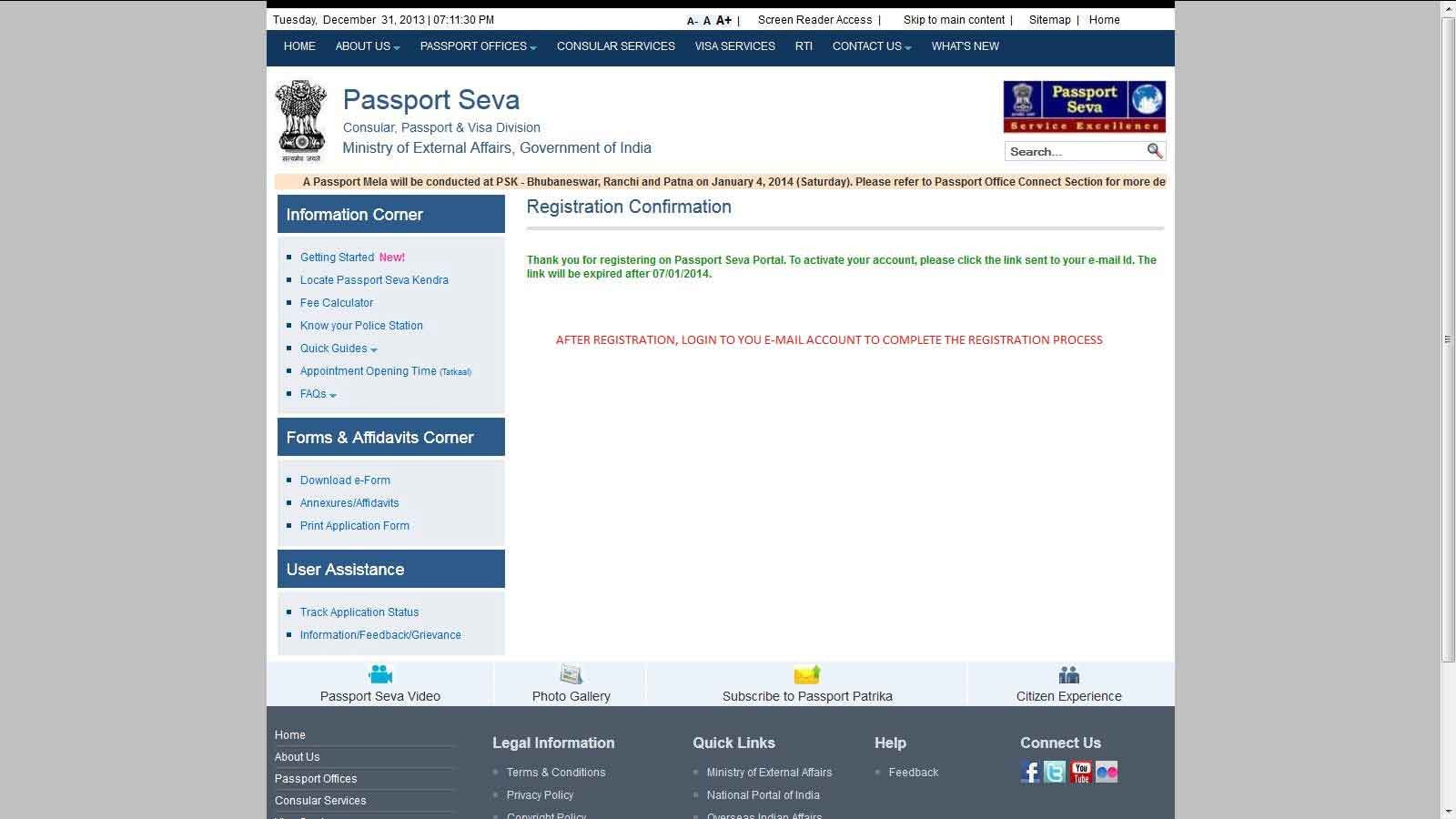 After successful registration
Login to your mail account and you will found a mail from passport department, click on the link provided in the mail to activate your registration
Step4
Login again (login under existing user) using your user id and password to file your application
Step5
Click on apply for fresh passport/reissue of passport
You can either download soft copy of application, fill it, upload to site (offline) or you can directly apply online
Click to apply for online mode under alternative 2
Step6
Passport Type
In case of passport booklet, 60 pages are meant for frequent travelers & 36 is meant for persons who don't need to travel frequently. Both attracts different charges
Step7
Fill your basic details
ECR stands for "EMIGRATION CHECK REQUIRED" persons with qualification above matriculation are eligible for NON-ECR CATEGORY
Don't forget to click on save my details and then proceed to next page.
Step7
Provide details of your family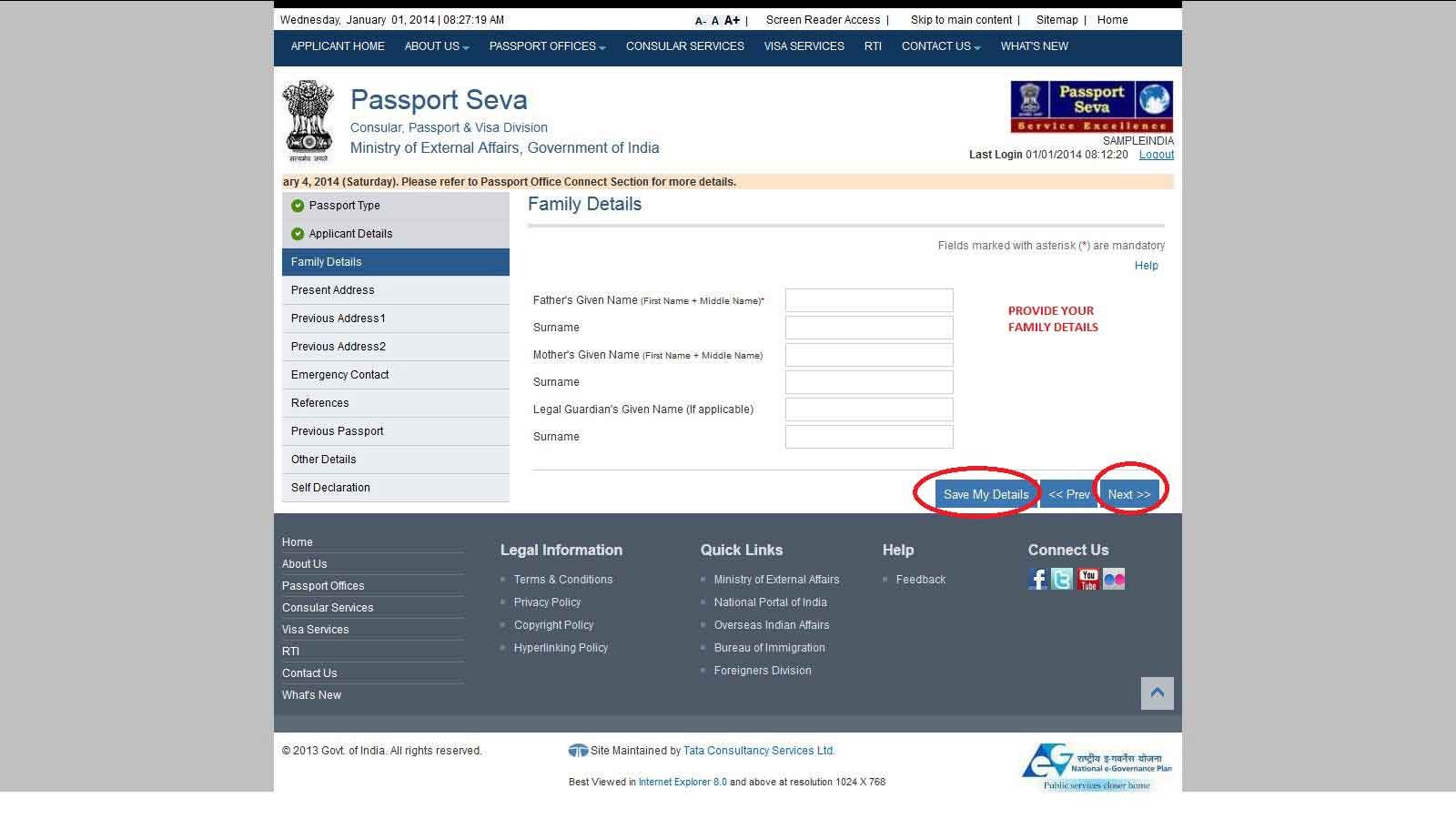 Step8
Provide your present address details and contact information
Step9
Provide details of a person other than you, for emergency contact
Step10
Provide name, address & mobile number of two persons as references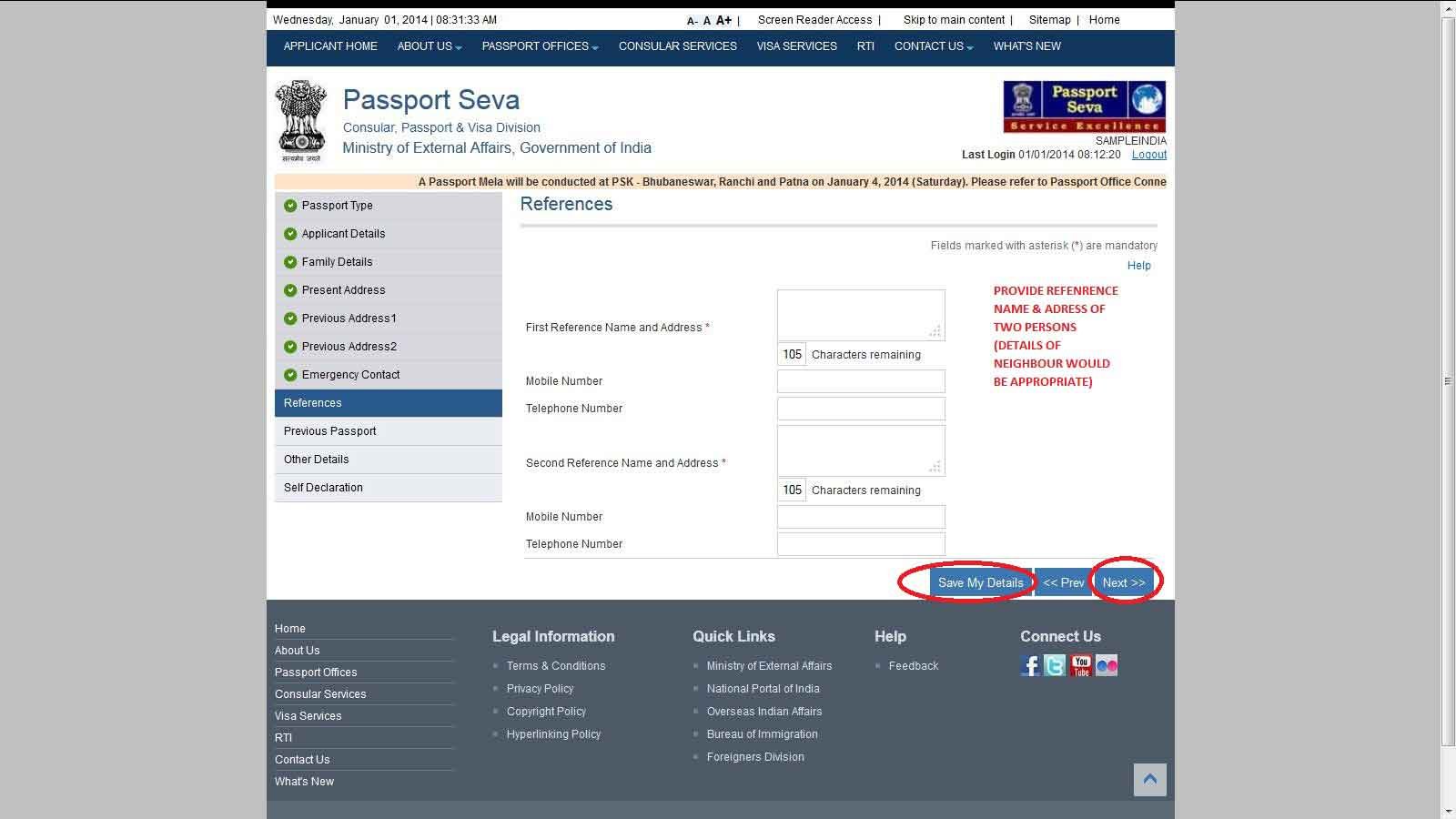 Step11
Leave blank if you do not hold any previous passport
Step12
Provide appropriate details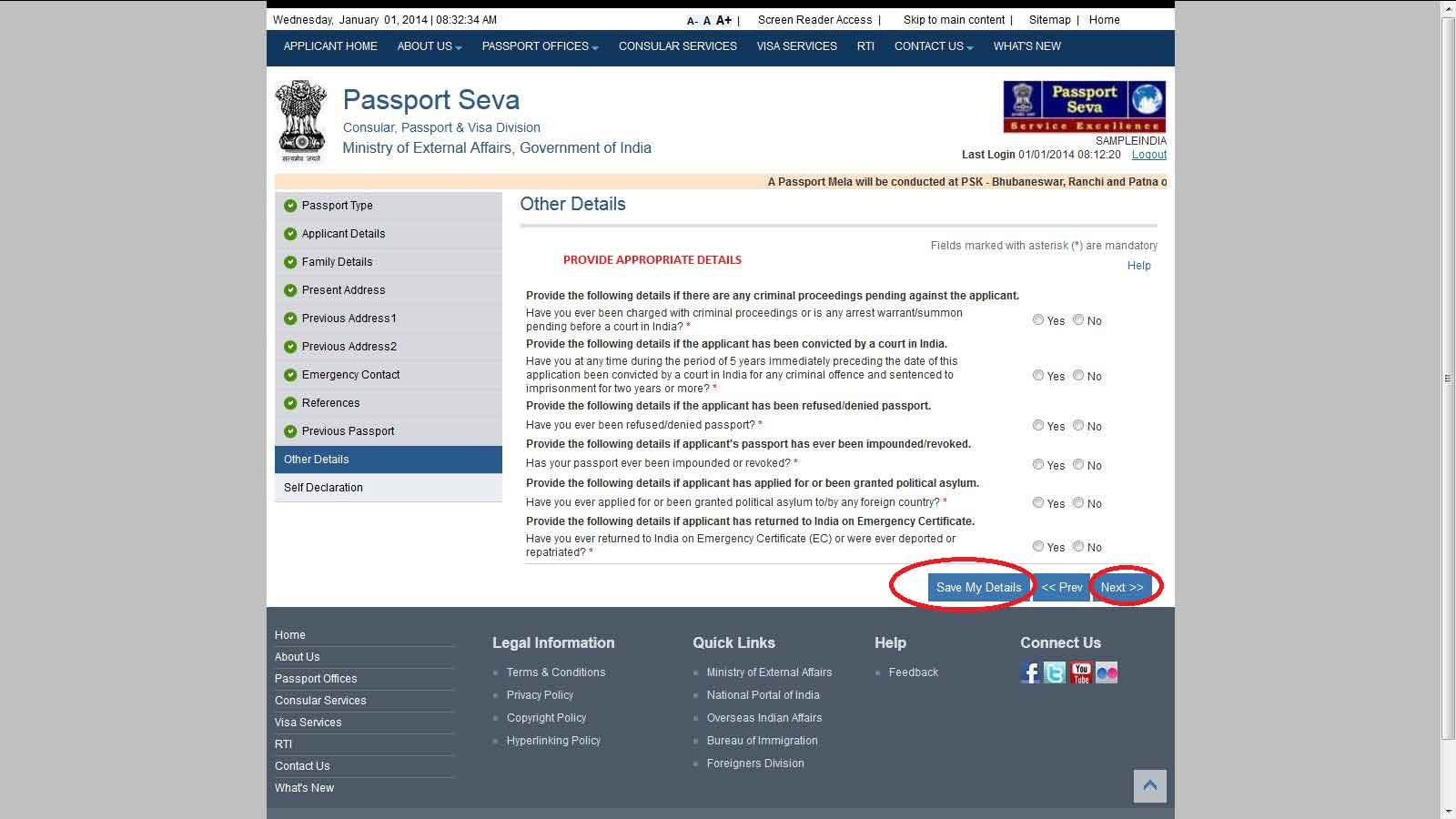 Step13
Click on pay and schedule appointment to make payment for passport and to schedule appointment with PSK
If you are opting for online payment you can schedule appointment simultaneously, in the case of challan payment you will have to wait two days after making payment in any of the SBI branches, to schedule appointment with PSK.
Comments
comments