10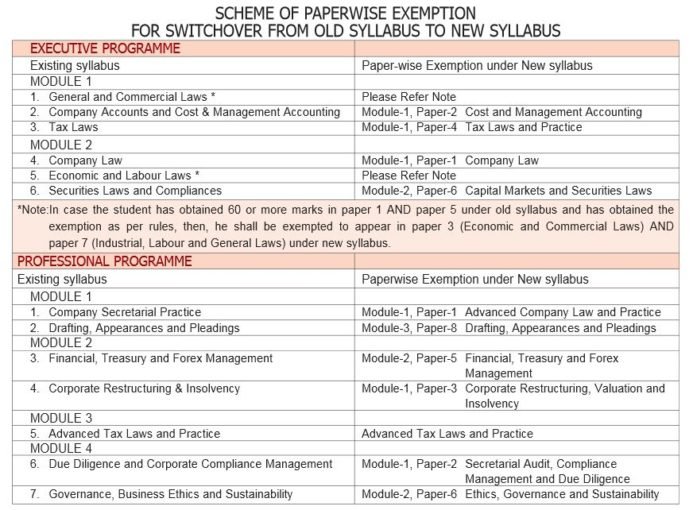 Last attempt for CS old syllabus?
With effect from 1st September, 2013 Institute of Company Secretaries of India (ICSI) has launched New Syllabus of Professional Programme covering nine subjects / papers under three modules.
The New syllabus of cs Executive Programme becomes applicable from February 1, 2013. It consists of seven papers instead of six papers at present.
Last Examination under the Professional Programme (Old Syllabus 2007) will be held in June, 2015.
The Last Examination under Executive Programme (Old Syllabus 2007) will be held in December, 2014
On switchover to the New Syllabus, students will be eligible for corresponding paper-wise exemptions as per the following details: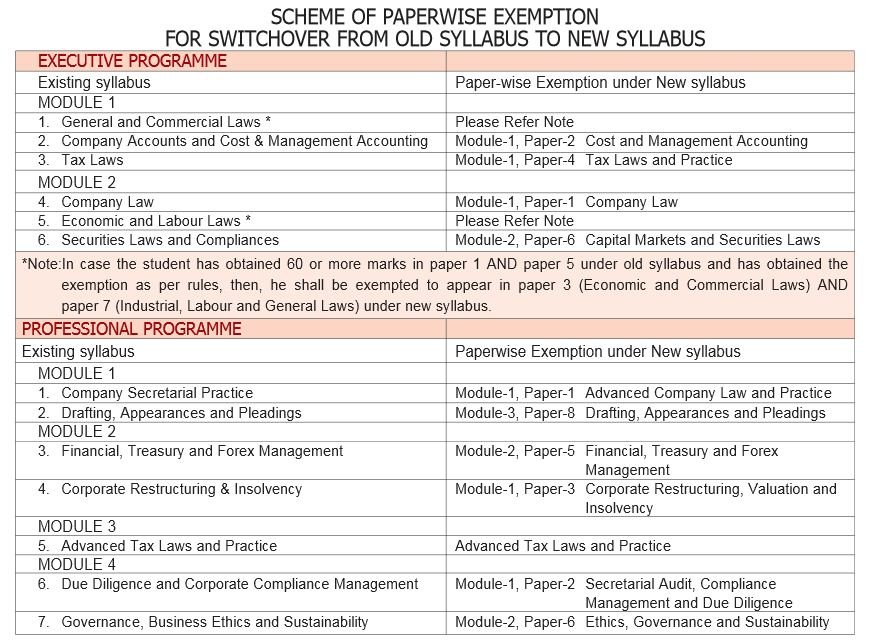 ICSI on 6th April 2015, clarified the exemptions available for executive students on clearing any of the modules under old Syllabus
Read More on :- https://www.icsi.edu/docs/Webmodules/ANNOUNCEMENT%20REGARDING%20SWITCHOVER.pdf
Source-  https://www.icsi.edu/WebModules/Student/SYLLEBUS2013.pdf
Comments
comments